Technology consulting
scroll down
Gain a detailed understanding of how your technology can best be utilised to realise your strategic objectives with expert guidance and insight from our experts.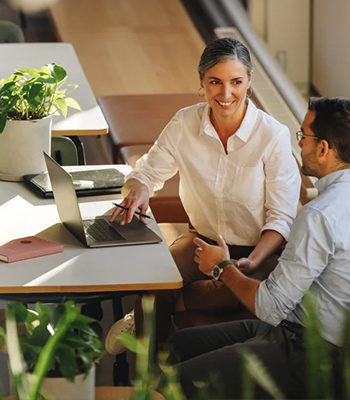 Discover and address your potential and current risks
BBD's consulting services start with a digital health assessment to get a detailed understanding of your current risks and problems using a methodical and guided approach. Using effective architecture, methodologies and practices (including Agile and DevOps) tailored for your business, we create a future-fit outlook that then addresses the identified challenges.
Stay at the forefront of business innovation with knowledgeable consultants who understand your goals.
Reach out to us
Understand the DNA of your organisation
To ensure our services are suited to your business' needs, our specialist R&D team offers diagnostic health assessments to systematically evaluate your IT operations to identify potential shortcomings in your development capabilities and technical architecture.
Find out more about our Health Checks
---
What you get 
Team of experts including technologists, business consultants and analysts offering specific skills across different technologies and domains
Extensive experience leveraged for unique input on projects across industries
In-depth industry specific experience such as the financial services sector which includes niche knowledge on topics such as tax, risk and regulatory compliance, and capital markets
---
---